Affiliated Faculty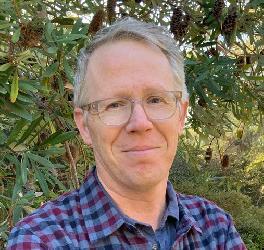 Pronouns he, him, his, his, himself
Title
Division Social Sciences Division
Department
Affiliations Latin American & Latino Studies, Environmental Studies Department, Dolores Huerta Research Center for the Americas
Phone

831-459-2080

,

831-429-2080

Email
Fax
Website
Office Location
Office Hours Friday 1:00-5:00
Mail Stop Social Sciences 1 Faculty Services
Mailing Address
Courses ANTH 130J Statemaking in Latin America; ANTH 194U Senior Seminar in Environmental Anthropology; ANTH 160 States, Bureaucracies and Other Cosmological Propositions; ANTH 4 Communicating Anthropology; ANTH 233 Politics of Nature
Research Interests
My research focuses on the culture of environmental institutions and the links between local communities and national and global levels of power and knowledge. I recently completing a book on conservation and forest management in Mexico: "Instituting Nature: Authority, Expertise and Power in Mexican Forests, 1926-2001", MIT Press 2011".This book focuses on the history and culture of state forestry institutions and of indigenous forest communities in the state of Oaxaca. In this book I combine theories of statemaking with science and technology studies to argue that the production and management of ignorance are as important as knowledge to the assertion of state power.
My second book, "Trees Are Shape Shifters: How Cultivation, Climate Change, and Disaster Create Landscapes", Yale, 2022, studied the historical ecology, natural history, and climate politics of Italian forests. In Italy, as in most industrialized countries forests have been reimagined as a source of sustainable energy produced in biomass electricity plants. Italy has important lessons for our efforts to confront our contemporary environmental predicament, the era that many people are calling the anthropocene, where most ecosystems around the world have been profoundly affected by human activities. In the Mediterranean, and in Italy in particular, people have been shaping soils, terraces, drainage systems, and trees for several thousand years. We know that climate change is likely to bring more intense climate events: floods, droughts, landslides, and forest fires. Because Mediterranean ecosystems have evolved to cope with dramatically variable climate, powerful disturbances, and intense human modification they are good places to learn about climate change and the anthropocene. We can learn hopeful and warning stories from this experience and we can also learn how climate change is experienced and acted upon in a landscape that is deeply anthropogenic.
In addition to my concern with human/environment relations, I have research and teaching interests in anthropology of bureaucracy and financial markets, anthropology of law and illegality, political ecology, environmental history, landscape history and visual representations of nature, sociology of knowledge, science and technology studies and state building.
Biography, Education and Training
I hold a Ph.D. in Environmental Anthropology from the Yale School of Forestry/Yale Anthropology department (2004), a Masters in Forestry from Oxford University (1996), and a BSc. in Physics and Philosophy from the University of Leeds (1991)